Jefferson Elementary School Playground Fund
(Pass-Through Project Fund)
This pass-through project fund was started in June of 2018 for Morton CUSD 709, Jefferson Elementary School. It was established to collect donations toward the construction costs of new playground equipment.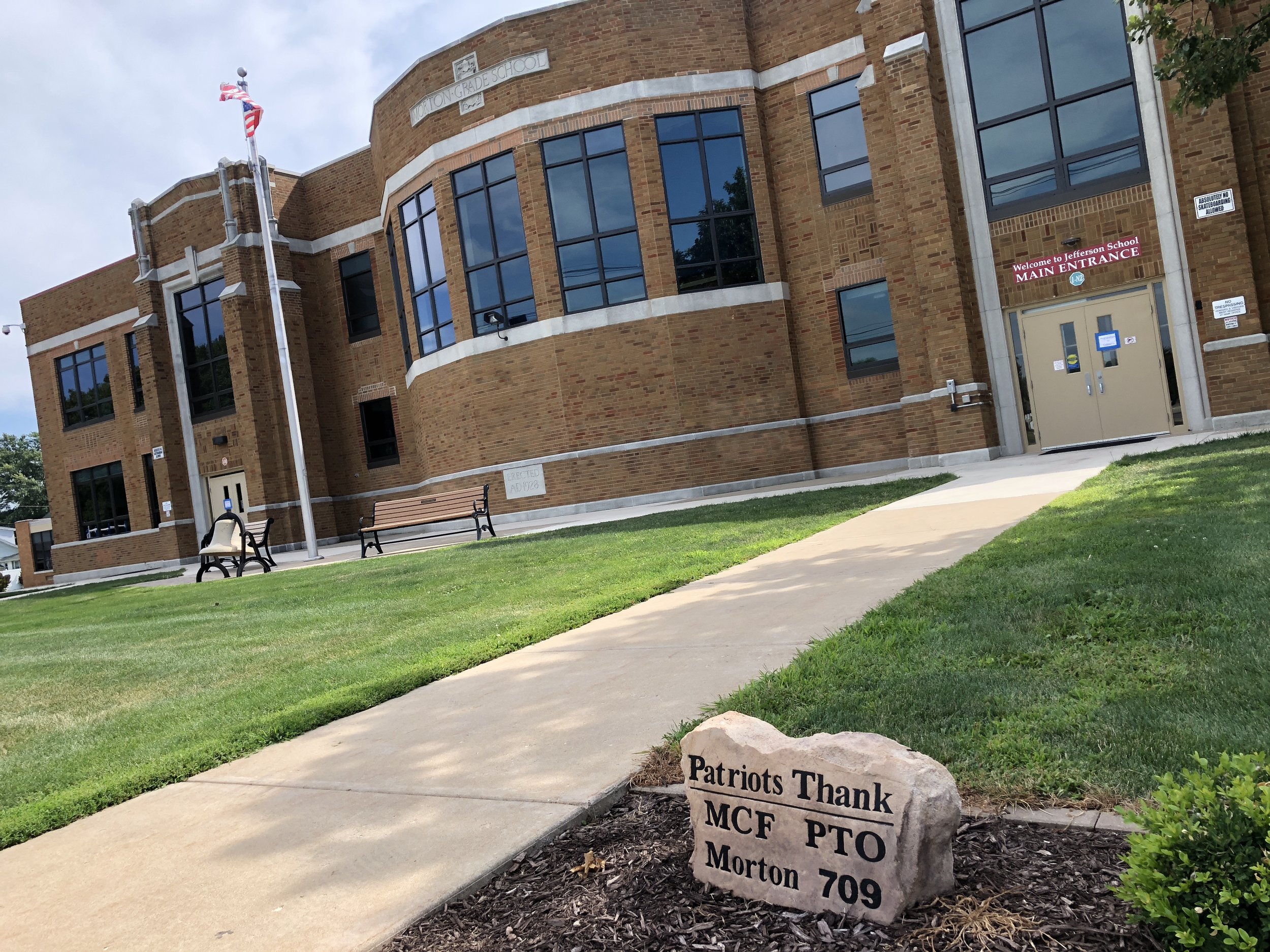 Due to the age and safety concerns with the current playground at the corner of Jefferson & Third Streets, the Jefferson PTO would like to provide new playground equipment for Jefferson Elementary. While maintaining a few of the existing pieces, we will have some of the older equipment removed and add multiple individual pieces as well as a large climbing structure. In addition, the current playground equipment does not include any ADA accessible pieces. We will be adding ADA compliant pieces so that children with special needs can also enjoy this playground. Research has shown children learn through movement and play, so by offering a variety of equipment, we will enhance the learning and play environment for more children.
We will begin purchasing playground pieces in 2018, taking advantage of sale prices as they are offered. Extensive window installation will occur at Jefferson Elementary over the summer of 2018, requiring us to wait to install the new playground until the summer of 2019. This will allow us to continue to raise funds in 2019 towards additional pieces of equipment and installation costs.
Jefferson Elementary stands as a central point in our community as it is close to Morton's downtown and also the location of the Pumpkin Festival. While this playground is used daily by all K-2nd graders (approximately 155 students), it is also used extensively by members of the community as they visit our downtown businesses or walk to the playground from nearby neighborhoods. As the only playground that remains open on the school grounds during the Pumpkin Festival, it is used greatly that week by visitors to our town. Once the new playground equipment is installed, we expect it to be enjoyed by thousands of people in the years to come. And adding inclusive pieces will allow ALL children to enjoy this playground, something that is important to our school and our community.
If you'd like to make a donation to this project, please click the button below for online donations, or... mail or drop off your donation to the Morton Community Foundation, 105 E. Jefferson Street, Morton, IL . 61550